Eva Achinger is a reporter working for the public German broadcaster Bayerischer Rundfunk (ARD). In 2016 she joined the investigative unit BR Recherche/BR Data. Her investigations mainly deal with environment, agriculture, animal welfare and human rights.

Lorenzo Bagnoli is investigative reporter at IRPI – Investigative reporting project Italy. He is focused on transnational organized crime. He joined the international consortia The Daphne Project, Security for Sale and Gold for Visa.
George Brock, UK, is a journalist, consultant and Visiting Professor at City, University of London, where he directed the journalism school 2009-14. He began his reporting career at the Yorkshire Evening Press and The Observer, joining The Times in 1981. After starting at The Times as a feature writer, he became a features editor and, in 1984, op-ed page editor. He was subsequently foreign editor, Brussels bureau chief, European Editor, Managing Editor and Saturday Editor. He consults and advises in newsrooms, startups and on research projects. He is on the board of the Bureau of Investigative Journalism and Gresham College.

Wojciech Ciesla, Poland, member of Investigate Europe team, writes for Newsweek weekly and Gazeta Wyborcza daily. He has worked in different positions for the Polish dailies, since 2009 he has been running journalistic Reporters Fund, since 2012 he has been an investigative reporter with the magazine Newsweek Polska. Wojciech has won several awards, among them the 2009 Grand Press Award for investigative reporting, in 2017 shortlisted for European Press Award.

Kristof Clerix, Belgium, works as a reporter for the Belgian weekly news magazine Knack. He is specialized in security reporting and long term investigative projects. As member of the International Consortium of Investigative Journalists (ICIJ), he collaborated on LuxLeaks, SwissLeaks, Evicted&Abandoned, the Panama Papers, Bahamas Leaks, the Paradise Papers and the Implant Files. Clerix also wrote two books on espionage in the heart of Europe. In collaboration with Bellingcat and Syrian Archive, Clerix revealed in 2018 that Belgian companies illegally exported 96 tonnes of nerve gas precursor isopropanol to Syria. The story went global. And with OCCRP he published the Troika Laundromat.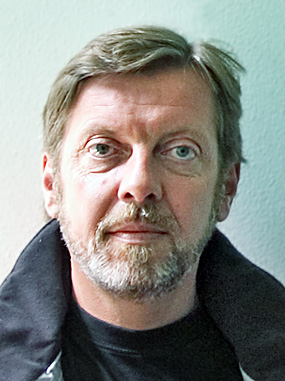 Staffan Dahllöf, Investigative Reporting Denmark, is a freelance journalist working as a correspondent to Swedish media on Danish issues and to Scandinavian media on European affaires. He also teaches EU-reporting and takes an interest in transparency issues as a former co-editor of the Pan-European website wobbing.eu on journalism and access to information. Staffan Dahllöf is a senior correspondent at Investigative Reporting Denmark.

Anuška Delić, Slovenia, investigative and data journalist at Oštro, Center for investigative journalism in the Adriatic region, which she established last year after leaving the leading newspaper Delo. As a member of International Consortium of Investigative Journalists (ICIJ) Delić has collaborated with journalists around the globe on Panama Papers, Paradise Papers and Implant Files. She is a regional editor with the Organized Crime and Corruption Reporting Project (OCCRP); Oštro is a member center of the network.

Pamela G. Dempsey, US, Midwest Center for Investigative Reporting, Pam Dempsey is the executive director of the Midwest Center for Investigative Reporting. She is an award-winning journalist who has done investigative reporting and editing on topics including agribusiness, migrant farm workers, health, housing and Native American government.

Rasit Elibot, The Netherlands, is an investigative journalist at De Groene Amsterdammer. He writes, among other things, about crime, radicalization. Recently he investigated the illegal transit of weapons via Schiphol Airport, the fatal accident with an Apache helicopter in Mali in 2015.

Eiliv Frich Flydal, Norway, investigative journalist at Verdens Gang, vg.no, Norway's most read Norwegian newspaper. Flydal has previously covered topics such as politics, public spending and environmental issues. Flydal has worked on the Sandcastles-files revealing tax fraud in Norway in collaboration with OCCRP. He is on the board of The foundation for investigative journalism in Norway (SKUP) and a member of the Norwegian Press transparency committee.

Stephane Horel, France, works as an investigative journalist for Le Monde. She is specialized in corporate lobbying, conflict of interest and the manipulation of science. Both as an author (latest book: Lobbytomie, 2018) and, in a former life, as a documentary filmmaker. She monitors industrial strategies — pharmaceutical, chemical, pesticide, food, alcohol, with a special monomaniac fondness for the tactics aimed at derailing regulation of endocrine disrupting chemicals in the EU. With Stéphane Foucart, she co-authored the "Monsanto Papers" obtaining the European Press Prize Investigative Reporting Award in 2018. She was also active in reporting for the "Implant Files" investigation coordinated by the International Consortium of Investigative Journalists (ICIJ).

Brant Houston, US, Midwest Center for Investigative Reporting, Brant Houston is treasurer and volunteer editor of the Midwest Center for Investigative Reporting and holds the John S. and James L. Knight Foundation Chair in Investigative and Enterprise Reporting at the University of Illinois.Houston teaches investigative and advanced reporting in the Department of Journalism in the College of Media at Illinois. Houston served for more than a decade as the executive director of Investigative Reporters and Editors (IRE), a 4,000-member organization, and as a professor at the University of Missouri School of Journalism. Before joining IRE, he was an award-winning investigative reporter at daily newspapers for 17 years.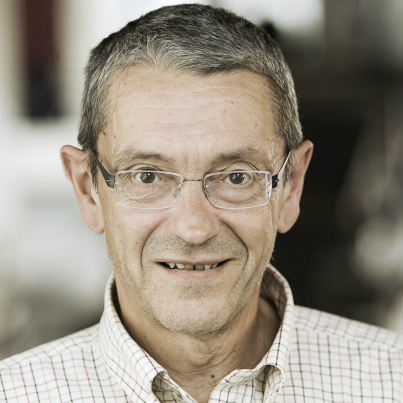 Oluf Jørgensen, Investigative Reporting Denmark, is a Danish expert in FOI, who has helped setting up the framework for FOI in this story and with advices on the appeal. He is a specialist in media law and former Head of Research at the Danish School of Media and Journalism.

Katrin Langhans. DE. Works for the Süddeutsche Zeitung . Has been in the investigative section for 4 years and covered medical issues and animal welfare a lot. Also participated in the Panama and Paradise Papers.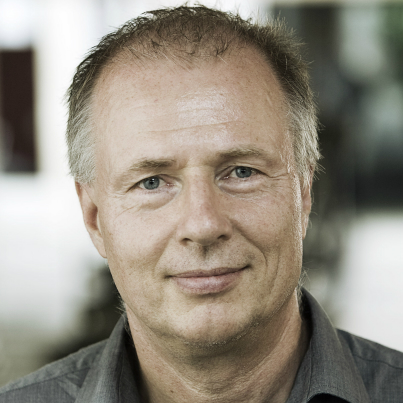 Nils Mulvad , Investigative Reporting Denmark, is coordinator of the Chlorpyrifos-project. He is a co-founder of the Global Network for Investigative Journalism and other international networks such as Farmsbusidy.org. He was CEO for the Danish International Center for Analytical Reporting 2001-2006. He is editor and partner at Kaas & Mulvad.

Marcos García Rey, Spain, is a reporter with El Confidencial, member of the International Consortium of Investigative Journalists (ICIJ), and university researcher on political violence. To date he has participated in eight investigations with ICIJ, including the Pulitzer Prize awarded 'Panama Papers'. In 2012, he co-founded the first-ever Masters Degree in Investigative Reporting, Data Journalism and Visualization in Spanish, where he currently serves as a teacher. He is author of several non-fiction and poetry books.
Krzysztof Story, Poland, journalist for a weekly magazine "Tygodnik Powszechny". Previously published by i.a. "Gazeta Wyborcza", "Newsweek". Except investigative journalist main interests are: climate change and mental healthcare system. He is part of the VSquare-team. Part-time traveller, climber and mountaineer. Based in Cracow, Poland.

Coen van de Ven, The Netherlands,  works as an investigative journalist at De Groene Amsterdammer. Last year, he made world news when he revealed how Russian trolls in St Petersburg spread more than 65,000 disinformation tweets about the MH17 Crash in the day two days after the event. Coen is specialised in disinformation and trolling but has also worked recently on an investigation into a Dutch billionaire who invests in the Italian gambling industry, in cooperation with OCCRP.