Mašenjka Bačić has been a journalist since 2007. Now she is working for Croatian investigative portal Oštro. She has collaborated with commercial, nonprofit, and public media outlets in Croatia and abroad. Her articles have been published on Balkan Insight, Euronews and The Guardian. She is coauthor of the book Gazda: Početak about privatization in Croatia after the fall of Yugoslavia. She participated in the global Pandora Papers investigation.

Lorenzo Bagnoli is investigative reporter at IRPI – Investigative reporting project Italy. He is focused on transnational organized crime. He joined the international consortia The Daphne Project, Security for Sale and Gold for Visa.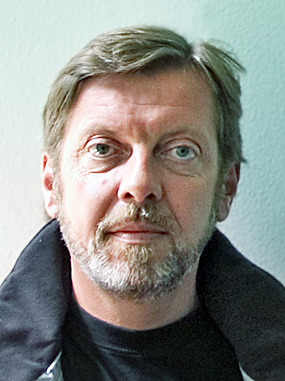 Staffan Dahllöf, Investigative Reporting Denmark, is a freelance journalist working as a correspondent to Swedish media on Danish issues and to Scandinavian media on European affaires. He also teaches EU-reporting and takes an interest in transparency issues as a former co-editor of the Pan-European website wobbing.eu on journalism and access to information. Staffan Dahllöf is a senior correspondent at Investigative Reporting Denmark.

Carlotta Indiano is an Italian investigative journalist based in Rome. She mainly works with IrpiMedia, Investigative Reporting Project Italy (IRPI), a centre for investigative journalism based in Italy. Carlotta studied International Cooperation and Development in Rome and Buenos Aires and obtained a Master in multi-media and investigative journalism at the Lelio Basso School of Journalism in Rome. Her work is based on a cultural intersectional, feminist, and decolonial approach. She writes on social issues, greenwashing, circular economy, climate change and energy with a special eye on the ecological transition.

Nils Mulvad, Investigative Reporting Denmark, is coordinator of the Pesticides-project. He is a co-founder of the Global Network for Investigative Journalism and other international networks such as Farmsbusidy.org. He was CEO for the Danish International Center for Analytical Reporting 2001-2006. He is editor and partner at Kaas & Mulvad.

Fabio Papetti is an investigative journalist based in Rome. He mainly works with IrpiMedia, Investigative Reporting Project Italy (IRPI), a centre for investigative journalism based in Italy.Fabio studied Oriental languages and cultures in Rome before moving his studies to the Balkan area. When he came back in Italy he completed a master of Journalism in Rome. His studies are related to the migration field, so he writes mainly about the Italian-Libyan nexus in the Central Mediterranean route. Recently, he is also focused on organised crime, corruption in the arms industry and environmental-related issues.

Ante Pavić, born 1976. Journalist and editor for almost 20 years in numerous Croatian daily and weekly newspapers, such are Nacional, Jutarnji list, Poslovni dnevnik, Business.hr, Faktograf, Forum.tm and many others. He was also associate to few media outlets abroad, such are Al Jazeera Balkans, Xinhua, Finance.
Recently, for short period of time, he was working in an agriculture company in Croatia. He was journalist in Center for investigative journalism in the Adriatic region – Oštro for a couple of years and left Ostro the summer of 2023.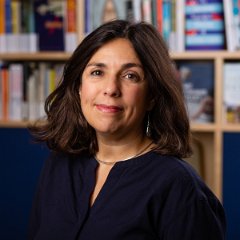 Katharine Quarmby, UK, is an experienced and award-winning journalist, writer and editor, with a background in investigative reporting and editing across broadcast, print and online. Management experience in online and magazine newsrooms, with board experience at government and nonprofits. Specialisms in collaborative and investigative journalism. She has worked for over a decade for BBC and other broadcasters and served in a variety of correspondent and associate editor roles for the Economist, Newsweek Europe and Prospect. She has been production and digital editor of the Bureau of Investigative Journalism in UK.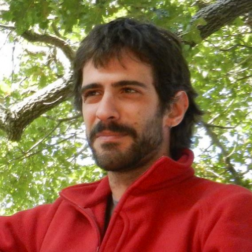 Giulio Rubino (1980) is an Italian journalist.He co-founded the Investigative Reporting Project Italy (IRPI), a centre for investigative journalism based in Italy. He has a masters degree in journalism from the University of Rome. He has written for Italian publications such as Terra, Il Manifesto and Carta.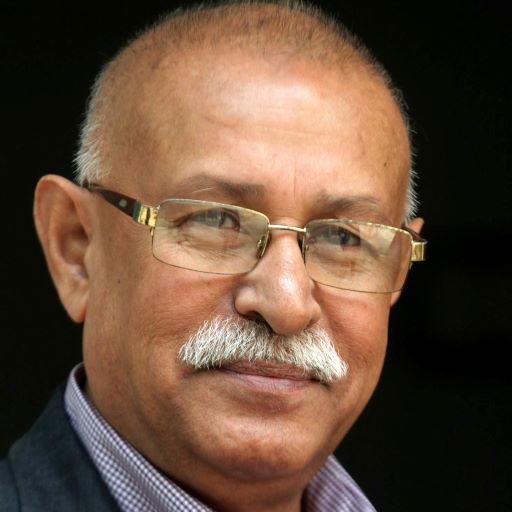 Saleem Samad is an award winning investigative journalist and independent columnist, a media rights defender in Bangladesh. In 1979, he was a pioneer environmental journalist and published several investigative stories about the environment which led to change in public policy.
He was media consultant for Forum for Environmental Journalists in Bangladesh (FEJB) during 1999-2002. He was also media adviser to UNICEF-Bangladesh, Panos Features, Dubai CARES and other international institutions.
A recipient of the Washington based prestigious Ashoka Fellowship (1991) for agenda-setting journalism and Hellman-Hammett award (2005), New York.

Zeynep Sentek is a Turkish investigative journalist specialising in corruption, offshore structures, human rights, workers' rights, and the environment. She also currently works as a network coordinator for the London-based news outlet openDemocracy's investigative projects. Her reporting has been published in leading media around Europe. She holds a PhD degree from Heidelberg University in Germany.

Craig Shaw is the Director of The Black Sea Foundation. As a journalist, he has worked on human rights, political corruption, financial and organised crime reporting, and transnational investigative projects. His work has appeared in leading international media outlets, The Guardian, The Sunday Times, Independent, L'Espresso, Expresso, Der Spiegel, De Correspondent, Cumhuriyet, Reuters, and infoLibre others. Notable cross-border work includes European Investigative Collaborations' Football Leaks, Malta Files and Billions for Borders; ICIJ's Offshore Secrets; and several other independent projects, like Mafia in Africa, and Mafia in Africa 2, and Passport for Profit.

Krzysztof Story, Poland, journalist for a weekly magazine "Tygodnik Powszechny". Previously published by i.a. "Gazeta Wyborcza", "Newsweek". Except investigative journalist main interests are: climate change and mental healthcare system. He is part of the VSquare-team. Part-time traveller, climber and mountaineer. Based in Cracow, Poland.

Vedat Örüc is a freelance journalist. He previously worked at Cumhuriyet, Sendika.org, Tele 1 and T24. His stories have been published in various media, including Bianet, Yeşil Gazete, Dokuz8, Medyascope, BBC Turkish, NRC and the Guardian. He graduated from Kocaeli University's Department of Journalism and is currently studying for Master's degree in Journalism at Istanbul University.