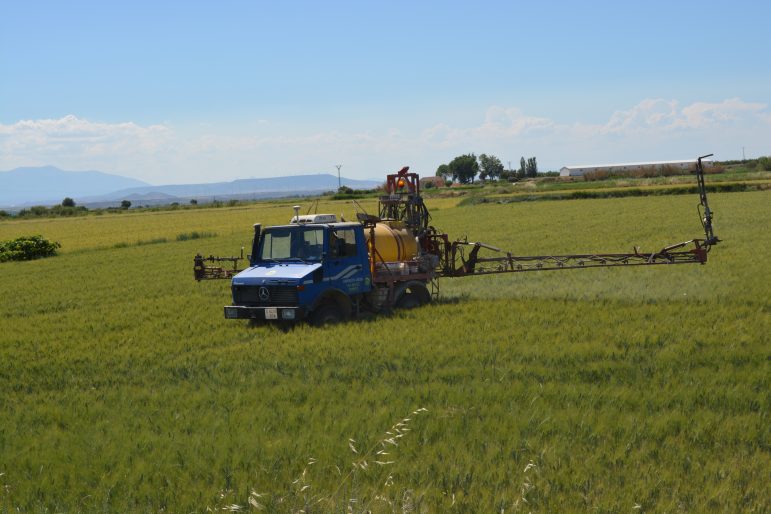 The EU-approval of the pesticide chlorpyrifos was based on one single study concerning possible damages on the developing brain, commissioned by the producer Dow in 1998. Dow has been asked to provide a new study on developmental neurotoxicity, but rejected to comply.
A spokesperson for EFSA (European Food Safety Agency) says to Le Monde:
"We can confirm that during the evaluation of chlorpyrifos in 2013 the only one available study on developmental neurotoxicity (DNT) was from 1998 and had several limitations (e.g. lack of findings in the positive control, exposure period from gestational day 6 to lactation day 11 (instead of 21), lower number of individuals for neuropathology (6 instead of 10) and for learning and memory (8 instead of 10), etc.)."
Spain is acting as the Rapporteur Member State for the UE in the renewal procedure which will end in January 2020. In 2013, Spain's experts asked the applicant to provide a new developmental neurotoxicity study.
Dow refuses to comply
Corteva Agriscience former known as Dow Agriscience saw no point in complying with EFSA's request.
"We believe a second developmental neurotoxicity study is unnecessary; the information generated from the original developmental neurotoxicity study, as well as a new study conducted on chlorpyrifos methyl, is sufficient to conclude that there is no indication of an unknown mechanism on the developing nervous system," József Máté, Corporate Communications Leader, Corteva/Dow explains in a mail to Le Monde.
In April this year, the lack of studies and data was discussed in depth as part of the ongoing peer review of chlorpyrifos and chlorpyrifos-methyl at an experts' meeting in EFSA. The experts took note of the highly critical article by environmental scientists Mie, Rudén and Grandjean, quoted and described in the investigation "Chlorpyrifos the unknown pesticide".
The EFSA spokesperson concludes:
"With the new dossier, the applicant has not clarified any of the data gaps or concerns expressed in the former risk assessment in regards to DNT (developmental neurotoxicity) and has not provided a new study, since it considers that there is no added benefit of conducting additional animal studies to explore the apparent potential of acting on the developing nervous system through unknown mechanisms."