Investigative Reporting Denmarks Brigitte Alfter together with Tongam Rina from India, Jörg Armbruster and Martin Durm from Germany and Ides Debruyne from Belgium are laureates of the "Prize for the Freedom and Future of the Media" 2013.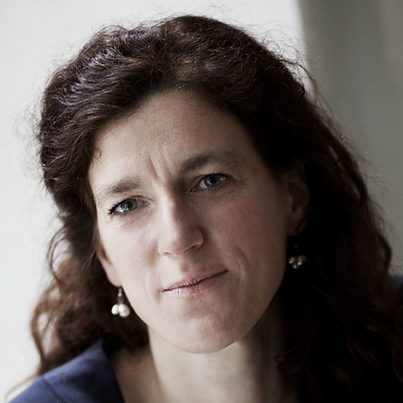 Brigitte Alfter get a new media award.
"With the prize, the foundation honours five individuals, who bravely und courageously show commitment to the freedom of press. The prize, which is endowed with 30.000 Euros, will personally be awarded to the laureates on October 8, 2012 in Leipzig," writes the Media Foundation in the press release.
Since 2001, the Media Foundation awards its "Prize for the Freedom and Future of the Media" to journalists, publishers and institutions who show a strong personal commitment to the freedom and future of the media.
The prize is also intended to keep alive the memory of the Peaceful Revolution of October 9, 1989 in Leipzig, when protesters demanded "a free press for a free country".
Promoting European investigative journalism
Journalists Brigitte Alfter (Denmark, born in 1966) and Ides Debruyne (Belgium, born in 1966) are initiators of the "Journalismfund.eu". The organisation, which was founded in 2008, promotes European, collaborative research journalism through scholarships and supports the "European Data Harvest Conference" for data and research journalism.
Alfter and Debruyne recognized the need for thorough research on European issues without being impeded by national borders. The scholarships of the organisation allow journalists to work together in multinational research teams. Examples of transnational issues are trafficking, abuse of EU funds or illegal arms trafficking.
Latvian women forced to marrying Asian men
A prime example of the role of "Journalismfund.eu" is the Latvian-Irish report on the "Latvian brides", where journalists revealed forced marriages between Latvian women and Asian men. Young, often poor Latvian women were lured to Ireland with job offers.
There, they were forced to marry Asian men. They are often detained under degrading conditions until the "husbands" get their residence permit. The publication of the scandal led to legislative initiatives in both countries.
Personal commitment
"This year, the Media Foundation honours the journalists Tongam Rina, Jörg Armbruster and Martin Durm. All three of them are committed to an independent journalism even under a very strong personal commitment – Rina in her home country India, Armbruster and Durm as German correspondents in Syria. The everyday life of this year's laureates reflects the whole spectrum of mechanisms threatening the freedom and future of the media. At the same time, the jury wants to honour two people, who are committed to the institutional support of investigative journalism for years – Brigitte Alfter and Ides Debruyne. They help to give investigative journalism a future, which is crucial to an open and pluralistic society, even in time of a media crisis", says Stephan Seeger, managing director of the Media Foundation, according to the press release explaining the motives of the jury for this year's choice.